The Pacific Inn is one of the best places to stay Forks! Come and embrace all the comforts of a quality hotel while being set in postcard-worthy scenery. Every room that we provide is set up with you in mind, no matter if you are traveling overnight or a longer stay. When you stay with us, you will find that our rooms provide all the comforts of home with a unique spin.
All of our rooms are 100% smoke-free, include 37" Flat-screen TV's with HBO and Showtime, high-speed Wi-Fi to stay connected while you're on the go, and an assortment of other premium features that will make for a memorable experience.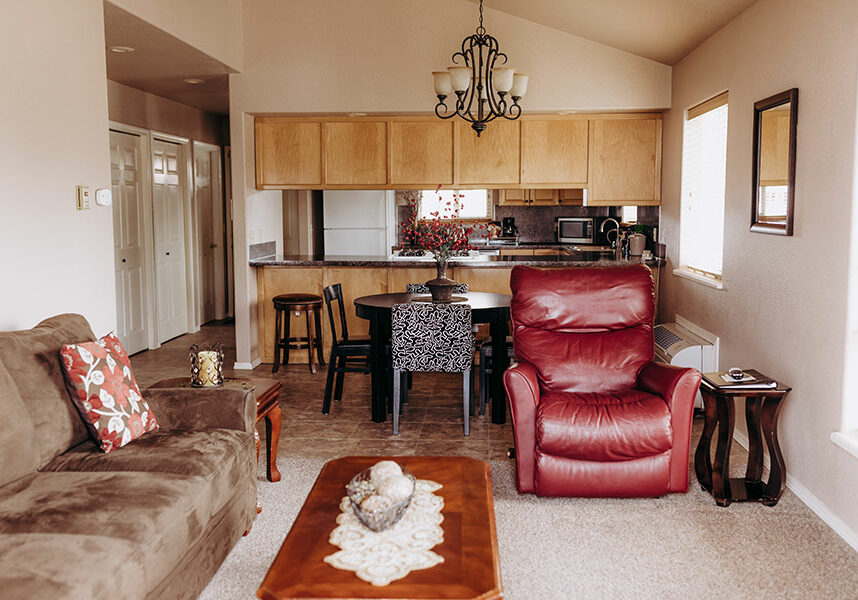 Executive Suite with Full Kitchen
Welcome to the Executive Suite. This luxury style apartment is perfect for guests who really want to experience the comforts of home while traveling. This fully air-conditioned apartment comes with a queen size mattress, full kitchen, in-unit laundry, and a large living room area that has a fold out couch for extra guests. This will truly maximize your stay at the Pacific Inn.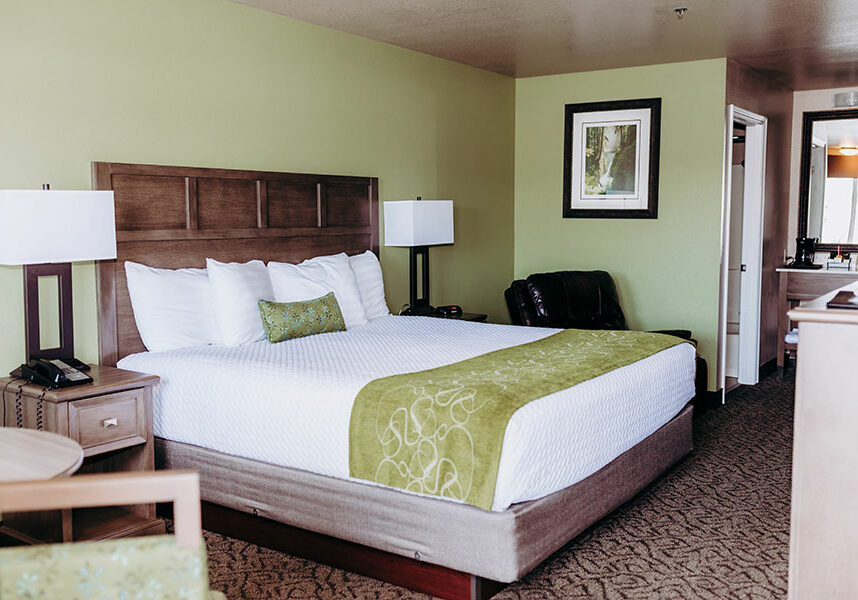 King Rooms
This King Room is perfect for the traveler who wants a quality lodging experience with a little extra space. The room comes outfitted with a King pillow top mattress, bright linens, high-speed Wi-Fi, a small seating area, and other convenient amenities.
Single Queen Rooms
Perfect for one or two guests, this room is meant for the traveler looking to relax during their trip to Forks. The room comes outfitted with one comfy Queen size pillow topped mattress, fresh linens, high-speed Wi-Fi, and all the amenities that make for an enjoyable stay.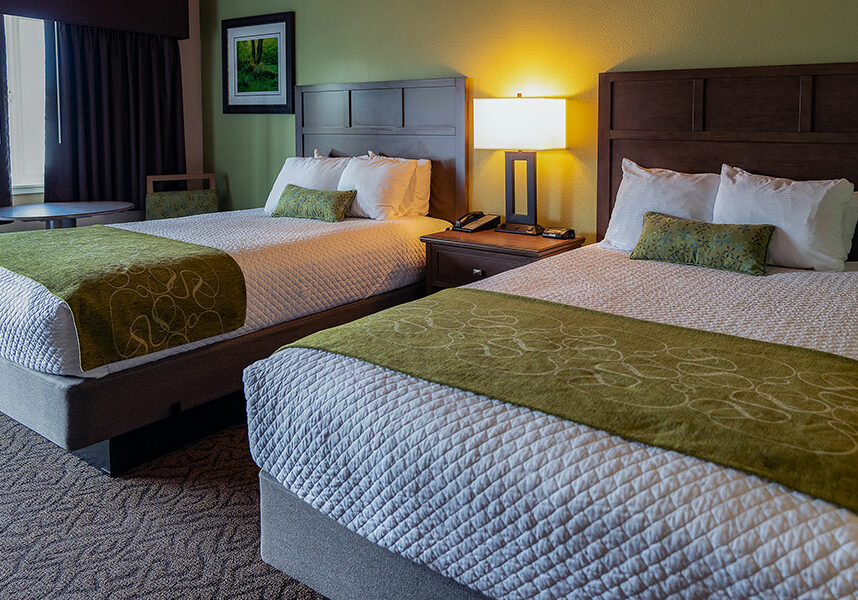 Double Queen Rooms
With the ideal amount of space for up to four guests, this room is perfect for the guests in need of a good night's rest before continuing on their voyage. The room comes outfitted with two comfy Queen size pillow topped mattresses, fresh linens, high-speed Wi-Fi, and all the amenities that make for a quality stay.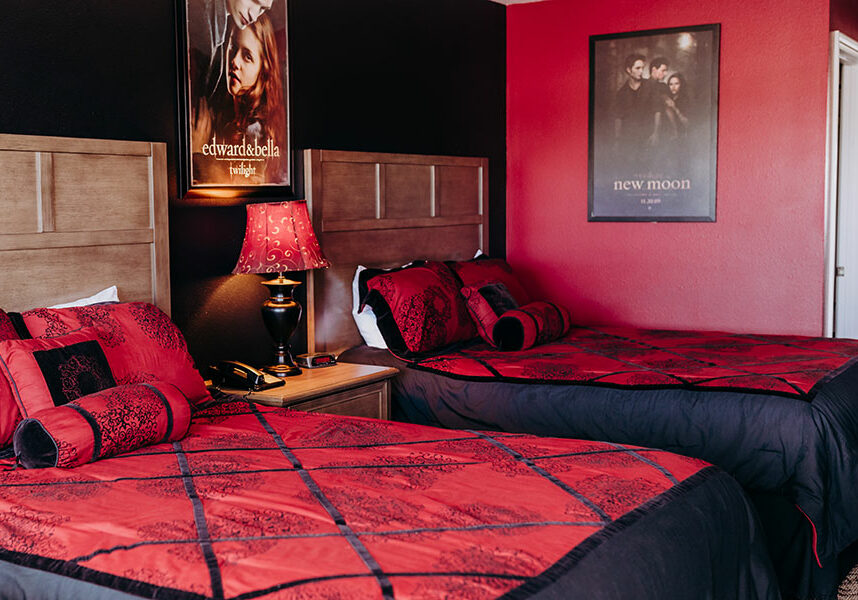 Twilight Themed Rooms
This room is a must for any fan looking for the full immersion while staying in Forks. Inspired by the critically acclaimed Twilight movie saga, this accommodation comes outfitted with two Queen size beds, dark linens, and Twilight themed décor. Take advantage of all our standard amenities and much more with this room.
Our accessible rooms are a spacious sleeping arrangement with parking right outside the door. It has added features including large doorways, grab bars in the bathroom and a handicap accessible shower equipped with a handheld showerhead to make your experience as comfortable as possible.
37" Flat Screen TV's
HBO & Showtime Premium Channels
Wireless Internet in All Rooms
Microwaves & Refrigerators in All Rooms
On-site Laundromat
Full Feature Telephones
No Fee for Local, Toll Free, Calling Card and Collect Calls
Fax Service
Free Coffee and Tea in Lobby
Fully Air Conditioned